Dental Implants for Single vs. Multiple Tooth Replacement
By Dr. Kaffey on November 12, 2015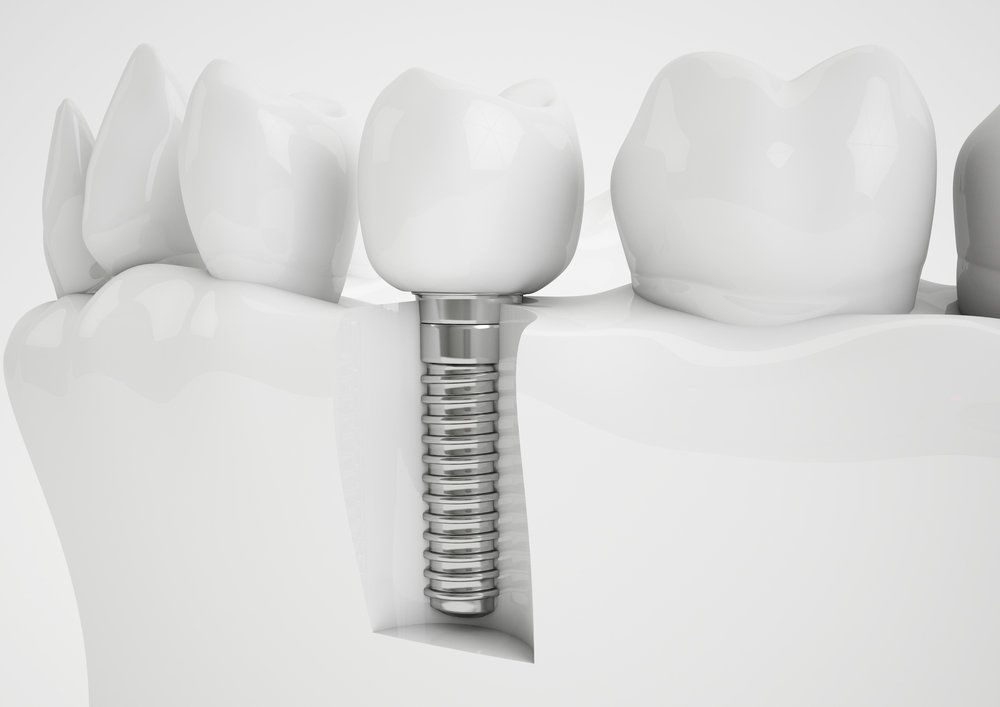 Access to dental care and public education on the importance of preventive dentistry at home have gone a long way toward getting us to where we are now: More people than ever in history are retaining their natural teeth throughout life. Still, 35 million Americans are edentoulous, meaning they have no natural teeth left. A staggering 178 million of us have lost one or more teeth.
Fortunately, dental implants offer a stable, potentially lifelong option for replacing a single tooth to all the teeth on the top and bottom arches. If you've lost one or more teeth, replacing them can help you maintain a high quality of life, good self-image, and a healthy diet. It can also reduce the risk for bone loss in the jaw. To learn more about how dental implants can be used in single vs. multiple tooth replacement, contact our Lansdale, PA practice today.
Single Tooth Replacement with Implants
The space left by a missing tooth creates room for neighboring teeth to drift out of place in a natural effort to redistribute the workload of remaining teeth. Drifting alters a person's bite (occlusion), and can lead to issues like TMJ (temporomandibular) disorder, teeth grinding (bruxism), and tooth wear. Furthermore, drifting can negatively affect the appearance of your smile.
To replace a single missing tooth with a dental implant, one implant post is placed into the empty tooth socket in the jaw. Over about three to six months, the jaw grows around the implant, permanently fusing it in place. Then, a single dental crown can be secured to the top of the implant post.
Multiple Tooth Replacement with Implants
When more than one tooth is being replaced, a bridge or partial denture is usually recommended. Today, both of these prosthetics can be anchored to implant posts.
A bridge can be held in place by one or two implants, and it replaces one or more teeth in a row. Bridges are fixed appliances, permanently secured to implant posts.
A partial denture, or partial for short, is usually held in place by at least two implants. The prosthetic teeth fill the spaces where the natural teeth are missing on the upper or lower arch. Partials may be removable.
Replacing All of the Teeth with Implant-supported Dentures
Implant-supported dentures are available for both the top and bottom arches. Conventional dentures are held in place with denture adhesive and suction, and they tend to slip out of place. Over time, as the ridges of the gums become smooth, due to friction, and the dentures become loose and less stable. Anchoring dentures to dental implants creates a solid, dependable foundation. Implant dentures never feel loose, and they don't slip out of place.
One More Benefit
Because implants are anchored to the jaw, they mimic the natural teeth roots. The posts create small vibrations that tell the body to send nutrients to the jaw, so the jawbone does not deteriorate. This benefit of jawbone retention is exclusive to dental implants; conventional dentures and bridges are not anchored in the jaw, so jawbone degeneration is likely to occur.
Schedule Your Implant Consultation
Don't delay replacing missing teeth. The negative effects will only worsen with time. If you're a denture wearer that struggles with slippage and a poor fit, consider implants to anchor your dentures and improve your life. Contact Leading Dental Solutions today to schedule a consultation with Dr. David M. Kaffey.
Related to This
"

I went in for a second opinion and am happy that I did. Very friendly and knowledgeable office staff. Dr. Kaffey has a great bedside manner. This is without a doubt my new dental office.

" Kelly G.